Finding Balance At Christmas
This Holiday Season, why not switch things up? Christmas 2020 will likely be quite untraditional anyway, so I challenge you to make some changes this season.
It hasn't been easy, but I've been attempting to adjust my rhythms and routines to align with Nature's seasons and cycles.
Winter is a time of rest and renewal, of going inwards, and of contemplation. Culturally we do the opposite. We hustle and bustle, going from one party to the next, over indulging in sweets and alcohol, feeling socially pressured to buy perfects gifts, host parties and family gatherings, etc, etc.
This year you have the perfect excuse and permission to change tradition. You might not want to completely forgo Christmas, I get it, I love the beauty and magic of Christmas too.
How about finding balance toning things down? How about reducing the number of parties and gatherings you attend? How about hosting your Holiday gathering towards the end of November or the beginning of December. If you live in the States, you can combine two holidays into one – Thanksgiving and Christmas in November! Or, combine all your holiday traditions into one celebration on New Years Day!
Then plan a luxurious home-stay with a cozy-up day (or week!) on Christmas Day. Create a wonderful self-care retreat. Catch up on your reading, journaling, year-end reflection, annd 2021 goal planning. Cook light and healthy, and reduce your alcohol consumption. Enjoy long detox baths and little at-home spa rituals. Take an extended break from electronics and social media. Make Rest and Regeneration your life this Holiday Season… to prepare yourself for a strong, healthy and prosperous spring next year!
By planning your Holiday Season now, it will be easier to follow through on the changes.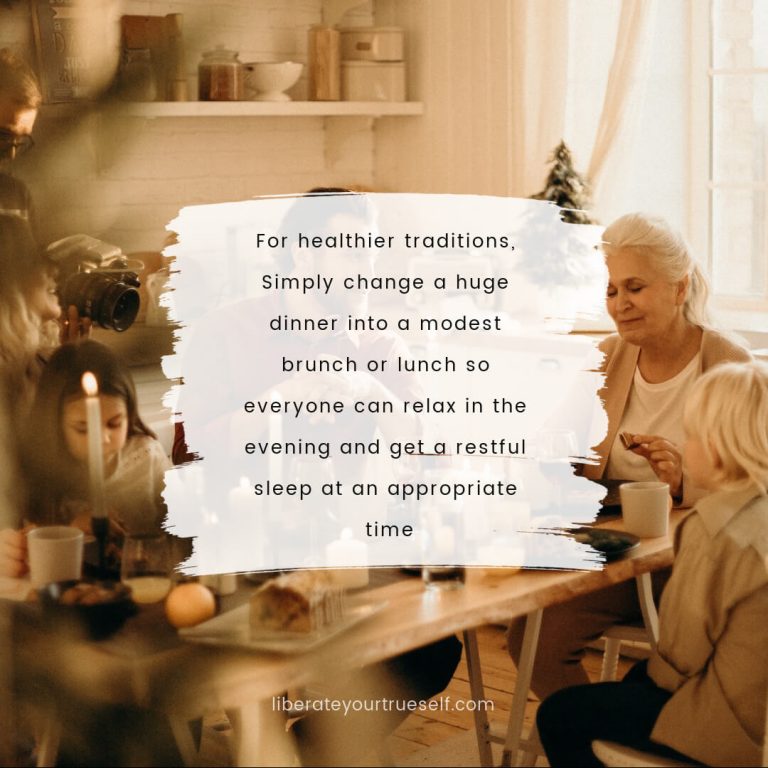 Perhaps you simply can't imagine no Christmas dinner. Or you don't want to disappoint your loved ones who hold tradition so close to heart. Why not include your loved ones in your motivations for a healthier winter season? Simply change a huge dinner into a modest brunch or lunch so everyone can relax in the evening and get a restful sleep at an appropriate time. Sorry folks, late-night and all-nighters are not at all rhythmic with winter!
You'll also want to shop early to avoid all the traditional stresses of stressed-out crowds, parking lot rage, long line ups and inventory shortages. For online shopping, you'll want to order your gifts in advance to avoid shipping delays caused by the surge of online shopping this year. Support local and small businesses as much as possible because they have felt economic stress the most this year. Small businesses don't have deep pockets like The Bay or Nordstroms. You'd be surprised how many items I've purchased locally for less money than Amazon.
Keeping in theme, why not consider purchasing relaxing, healing or personalized gifts for your friends and loved ones? My mini in-person or email readings may fit the bill. A personalized mystery gem-box is fun for gifters and giftees too. I choose the best gemstones for your giftee by connecting with their energy field, then picking an assortment of beautiful stones with specific supportive properties just for their needs.
finding balance at christmas