spiritual healing spiritual healer in vancouver energy clearing energy healer vancouver
Do you feel lost and overwhelmed with emotions?
This work is for you if you can no longer stay where you are, but don't know how to shift into a new state of being.
Through spiritual and energy healing, I help people who feel overwhelmed with their emotions gain a sense of inner peace, so they can experience more happiness and ease in their life.
In our evolution to greater spiritual awareness and wholeness, we can sometimes run into trouble, find ourselves floundering, confused, disoriented, or in deeper waters than we anticipated. That's because in the process of transformation we have to shed old skins and birth new ones, let go of old beliefs and integrate a higher understanding of who we are. But it doesn't happen all at once, it happens in stages.
And we can find ourselves in between "selves", where our old identity is dissolving and letting go, and our new one has not yet fully come into being. In that awkward "in between" phase, we may feel very uncomfortable, wanting to change our inner landscape yet not knowing exactly who we are or how to.
All kinds of emotions and feelings may come up. We may even experience extreme states at times. We may wonder if there is something "wrong with us" when really it is part of a natural spiritual process. This is the nature of spiritual awakening or "spiritual emergence," It is a sign of growth, but when it happens you can feel stuck and need someone to help guide you through it.
My work is to facilitate the integration of spiritual awakening through intuitive energy healing. I help people who feel overwhelmed with their emotions gain a sense of inner peace, so they can experience more happiness and ease in their life.
Are you experiencing any of these?​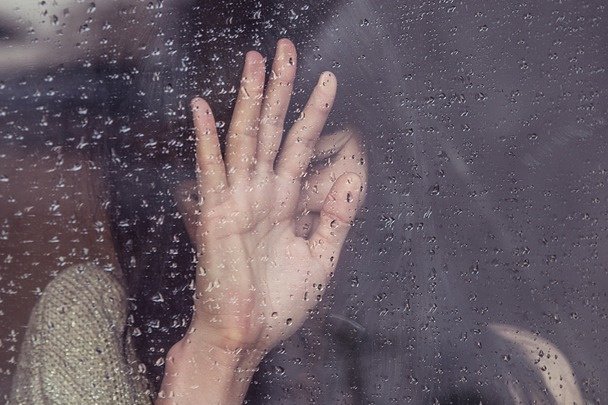 I want to tell you what changes I have noticed for the last few days. Most of them inside me. I found I am more peaceful, I have more optimism and a general zest for life. I seem to have more inner strength and a more assertive approach. The gloomy, darker mood that was often with me vanished, my level of happiness is way up! Thank you very much! There is a sense of hope restored. On the outside, I noticed a few occasions that my intuition worked well and some small synchronicity cases where I placed myself at the very right time and place. THANK YOU again. ' – Jakob, British Columbia
I've had several shifts already resulting from the healing work you did. Old feelings of hurt/unwantedness have passed and I've experienced deep clarity into some things that I want. I've noticed that I feel more excited and happy about what's happening in my life and about what's to come where before I felt more overwhelmed and unsure. I've also had insights into fears and some false beliefs that I've been holding onto. Thanks very much for the work you've done. ' – Tawny, British Columbia
When I met Amelie I was in a really sad part in my life. I felt stuck with a bunch of different feelings. Thru the sessions, I saw the big picture for I was feeling at that moment. Amelie was amazing in every session, she told me things that no one knew about. Now, I feel really happy, relief and I don't feel anymore what I was feeling before I saw her. A few things and feelings move for good in my life. Amelie is really amazing at her work !! '
– Adrianna, British Columbia
I recommend your services a 100%. You are a very talented and gifted spiritual person. You have helped me understand negative beliefs about myself. Through the session, you have released many of the blockages. I also met a wonderful man, so I am very excited about that.' – Dasa, British Columbia
After the sessions the unexplained sadness and melancholy I used to feel disappeared. I no longer feel held by the past and no longer feel unworthy. And the dosage of my stress medication was reduced by almost half. I found your attitude very professional and your healing and notes have helped me realize where I needed growth. Thank you. – Eiman, Pakistan
I've noticed that I am more confident in speaking my truth and putting my needs first. Less of seeking approval from others and I've been feeling less resentful. – Jeanny, California
Amelie, you have helped me conquer some of my deep down fears and I thank you for that. You have an amazing talent. I was one of the skeptical for distance healing, but you have proved me wrong. The emotions you have helped me clear up have helped me advance in my personal life as well as my career. You are amazing! Thank You. – Karine, British Columbia
Before booking, I was somewhat hesitant to the accuracy of insights and also had concerns regarding value vs cost. However, it's uncanny how accurate your comments rang true to how I feel and to the challenges I have felt over many years. I think the sessions were amazing, highly recommend for anyone considering to try! Barb, British Columbia
It was really, really helpful to have Amelie connect different time periods to trauma. I hadn't even considered those certain periods and events in my life to be particularly traumatic. After our sessions, however, I was able to put a name to my experiences, and to realize how they affected me emotionally. Being fully aware has allowed me to now really heal those past hurts and to prevent them from any longer affecting my present life and reactions. I feel that I'm becoming much more balanced and no longer have an immediate fight or flight response to stressful situations. – Vanessa, British Columbia
I was desperate to help my son who has mental health and addiction issues, and was looking for ways to help him. He has uncontrollable rage and tends to damage things when he is angry. We had to tell him the bad news about his driver's license because ICBC sent a letter to say that they want his driver's license and he cannot drive for 2 months. We needed to make sure that negative energies are removed from him as much as possible before we tell him the bad news. We didn't want him to become angry and upset. With Amelie's help and suggestion to remove the inherited negative energies from my son thru us, his parents, seemed like a great solution. My husband told him the bad news and he was calm. He accepted the bad news without any rage or any incident. – Anonymous, British Columbia
' I was very skeptical yet hopeful at first. Skeptical because I have heard of many people that claimed to be intuitive healers that don't really have the ability and that many of them were just trying to scam people. I was hopeful because I know my family has been having problems that no other kind of healer can help with and encouraged me to work with you. I believe true healers with the ability exists, but they are not easy to come by and it is very lucky that one is able to find them in times of need. I now feel lighter, like weights have been lifted off my shoulder, and less crippled with fear. I still fear many things, but I no longer have scary visions. I also have a more positive mindset and I no longer hate myself as much as I used to. I have learned that I am flawed, but that is not a mortal sin or a fault so large that I shouldn't exist. These sessions have helped me tremendously with me accepting myself and my situation. I have become a better, more positive person, and my normal day to day functions were no longer laden with fear.' – Mai, Vietnam
I continue to find spiritual intuitive healing to be interesting and the work Amelie has done for me and my family is an experience I will not forget. Amelie knew very specifics parts of my life down to details. I have experienced this with Amelie on Wednesday meditations, but to work more closely with her, for a direct answer I needed to fears that I was living within the current moment was very insightful to me. We all walk through life experiencing what is on the surface and if I can take anything from this work she did for us, I feel that she has taught me to be more aware of my life and others on all levels in order to heal. The healing she did for me has taken effect and while it was for something very specific within myself and my house, I feel that some of the energies cleared are on a more general level in my life. Clearing some of my fear has given me my power back to be more confident here in my home but has also led me to unexpected opportunities outside of my home that I acted with confidence in. Spiritual healing is a very powerful skill and while it is hard to "see" the outcome, I can feel it in all parts of my body and mind and spirit allowing me to be the very best me. – Adrienne
Something interesting happened today. I saw my Naturopath today and she is very in tune with energy, etc. She asked me what you were doing which I couldn't really explained well but she said:" Whatever she is doing to you, I can see a small change in you so let her keep doing whatever she is doing. I rarely say that to my clients, most of the time I feel bad because I have to tell them to stop seeing whomever they are seeing". – Anonymous
Very powerful internal shifts happened for me, which took such effort (and frustration) to chisel at myself. I feel as though a dense blanket, and fog like veil has been lifted from my heart and eyes. A lightness of being has returned after years of heaviness. My confidence, strength and joy has increased. I feel less pressure internally and more willingness/receptivity to a natural, unforced flow in my day-to-day life. You brought insight to things I did not have answers for, which helped birthed compassion and acceptance towards shadow parts of myself. – Kailey
In addition, you will be able to
Although everyone's outcome from the energy healing sessions are unique, here are some of the tangible results that have been reported from clients:
This work is for you if you can no longer stay where you are, but don't know how to shift into a new state of being.
You may think that your feelings will pass and you just need to give it time. And it may for a little bit, but soon enough the cycle will return. Unless you address the underlying unresolved energies that are causing this feeling state and the problems in and around your life, you will keep on repeating the same patterns.
The root causes of problems are rarely at the physical. The root causes are almost always at the energetic and spiritual levels, which affect our physical reality and how our life unfolds.
The unprocessed energies we hold in our personal field are like the wind. They can't be grasped or seen, but are a definitive force that can change a landscape unpredictably.
Have you reached a tipping point? Are you wanting to do something about: recurring emotional patterns, false beliefs, constant anxiety and/or fears that keep you in pain and stuck in your life?
These sessions will help you get to the root of the unresolved energies that are causing a growing sense of discomfort in your life and within yourself, so you can :
– Feel more peaceful & calm
– Have more clarity
– Be free from fear
– Gain energy & vitality
– Express yourself authentically
– Gain perspective & acceptance
– Feel more grounded
I have developed my own intuitive process over the last few years. What I do is establish a connection with your Spirit and ask what is at the root of the specific issue(s) you are requesting help with, I then receive the answer through different psychic senses and make the necessary adjustments at the subtle energetic and spiritual level of your body. What I do is clear each energy (emotions, beliefs, fears and other) that comes up.
This kind of work is like a dance between me and what you are ready to let go of each time. That is why the work happens in layers and usually require a minimum of 3 sessions.
You receive the notes of what I perceived and cleared during each healing session.
Most people who have worked with has seen a considerable change after 3 to 6 sessions.
Most frequent questions and answers
Although I have trained in Reiki, I do not use Reiki in my professional practice. My current practice provides much more effective and longer lasting transformation. I use a blend of intuitive and shamanic techniques to remove very specific energy imprints and dynamics from your energy field. These energy imprints might be trapped emotions, cordings with others, limiting beliefs, invasive influences, etc…
Your energy field contains all of your personal records. The sum of these records createsy our life patterns and dynamics as well as your response to what happens in our life. By removing the restricting energy imprints you create space in your being and change the tapestry that manifests your life and your response to it.
Remote healing is very much like speaking to someone on another continent with a cell phone. There is no physical line connecting the phones, yet the communication is as clear as it there was. I personally find working remotely easier (and have a preference for it), so that my full focus becomes directed to the energetic and spiritual aspect of your being which is non-local and where the unresolved energies are held. By working with me remotely, you can go about your day without trying to fit in another appointment in your busy schedule. We do not even need to schedule a time to do the session by phone or Skype. I just do the work on my own and send you all the notes by email. If you have any questions, you are free to call or email back.
Some people do experience side effects that last for one to a few days. This could be feeling more emotional, or 'raw' or having vivid dreams. It is part of the processing of the energies and emotions which can be felt as they release from the body. If you've had a history of severe trauma it might best to work in collaboration with a therapist.  I do not recommend energy healing for people who have not done previous work for major trauma with a professional such as a therapist or psychologist. You will need to be able to manage the emotions & information that comes up. I am not trained in psychology or counseling and do not offer talk therapy.
I tend do space the sessions 1 week apart, unless your body needs more time processing the healing. When I do my work, I clear large amounts of stagnant energies, which cannot be all processed at once otherwise it would overwhelm the person. Although the work is done as I am doing it, the releasing and reharmonizing happens over 5-7-10 days, usually when the body is at rest during the night. The healing also continues to unfold over weeks and months. If you are a highly sensitive person, we can do the sessions every second week. 
A minimum of 3 sessions is required to work with me. I charge $450 (Canadian $) for a 3 sessions package. Additional sessions will be discounted 10 or 15% depending on the package chosen.
We can work in person in Port Moody, BC or remotely on a predetermined day.
I also offer mini sessions, which are good for releasing excess emotional energies.
Fill out the following intake form to start the booking process. You will automatically receive an email where you'll be able to select your package, sign the disclaimer, and pay online.
If you have difficulty with the accessing the booking form, click here.
energy healing   energy healer near me  best energy healer vancouver
best healer vancouver  –  spiritual healing –  energy healing –  best energy healer –  spiritual healing vancouver –  about energy healing – energy healing near me – bio energy healing – reiki